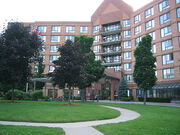 Shady Shoals is a retirement home for elderly people to retire in.
Shady Shoals was built by Om Nommers, who just wanted to eat old people. But then Super Fish drove back the Nommers from the home, making it safe for old people to retire.
Weekly shuffleboarding competition
Weekly Bingo competition
Weekly TV watching competition
Weekly doing nothing competition
Residents
Edit
Ad blocker interference detected!
Wikia is a free-to-use site that makes money from advertising. We have a modified experience for viewers using ad blockers

Wikia is not accessible if you've made further modifications. Remove the custom ad blocker rule(s) and the page will load as expected.